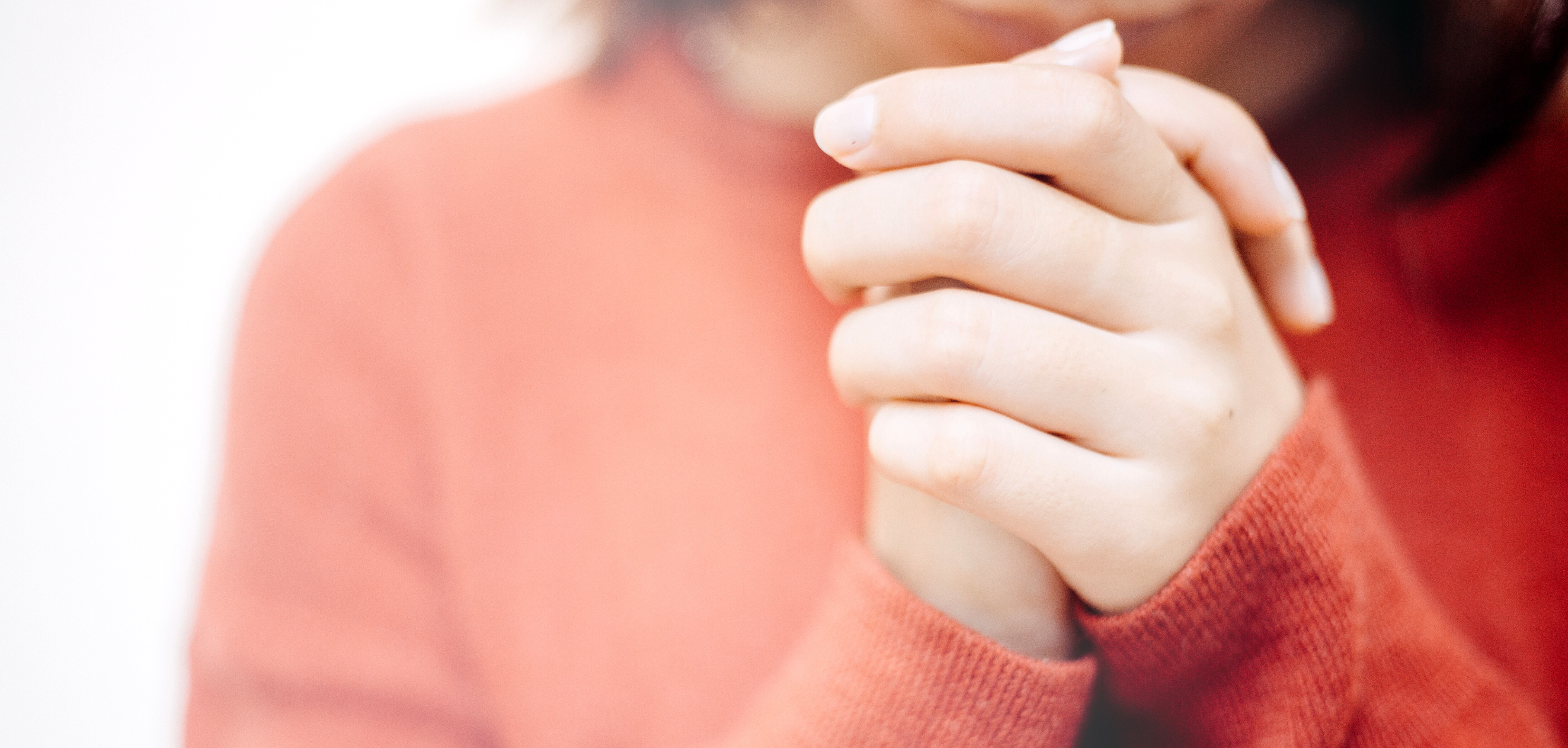 So much of what Karen does depends on the support of partners who value helping others grow in their walk with the Lord. Karen and Dave are totally and fundamentally committed to helping people experience Jesus in every aspect of their lives. Your donations help create the materials we are able to give away as well as being able to broadcast Karen's teachings worldwide.
How many women have you come across who can demonstrate success in business and teach the principles of the Word of God? Karen Conrad is a firebrand of demonstration and teaching who offers free resources on how to take your God-given Vision to Reality. 
Karen Conrad had a successful 25+ year career in banking until she lost her first husband to sudden, tragic death. Through an extremely difficult season, she followed God's voice into a life of ministry, leadership, and entrepreneurship. Today, she is an outstanding voice ministering clarity and courage to millions on how to create, grow, and build your business. The scope of her vibrant, relevant teachings will ignite spiritual growth and business success, founded in the truth of the Word of God.
Her Vision to Reality resources includes free digital downloads of time-tested forms and processes, as well as years of teaching available on her YouTube Channel. Not only does she teach how to walk closely with God, and overcome fear, but she also breaks open step by step how to achieve excellence and success in business. Her scope of ministry encompasses her passion for decorating and staging homes, managing properties, and flipping houses. Karen's content flows out of a desire to see the beauty of God's presence in everything she does. 
When you partner with Vision to Reality, you support the work of bringing free resources to the world. 
Vision to Reality Ministries is reaching a global audience through media. Streaming channels are broadcasting her teachings internationally. Thousands of women in Pakistan alone are being empowered through Karen's practical, Biblical content. Join the movement of creating vision-makers around the world by partnering with Vision to Reality Ministries.


You may not know this, but Karen Conrad's special brand of entrepreneurial teaching Vision to Reality is circling the globe. These Biblical foundations for business are changing lives, in particular women's lives, in countries around the world. Take a look at these testimonies from Pakistan.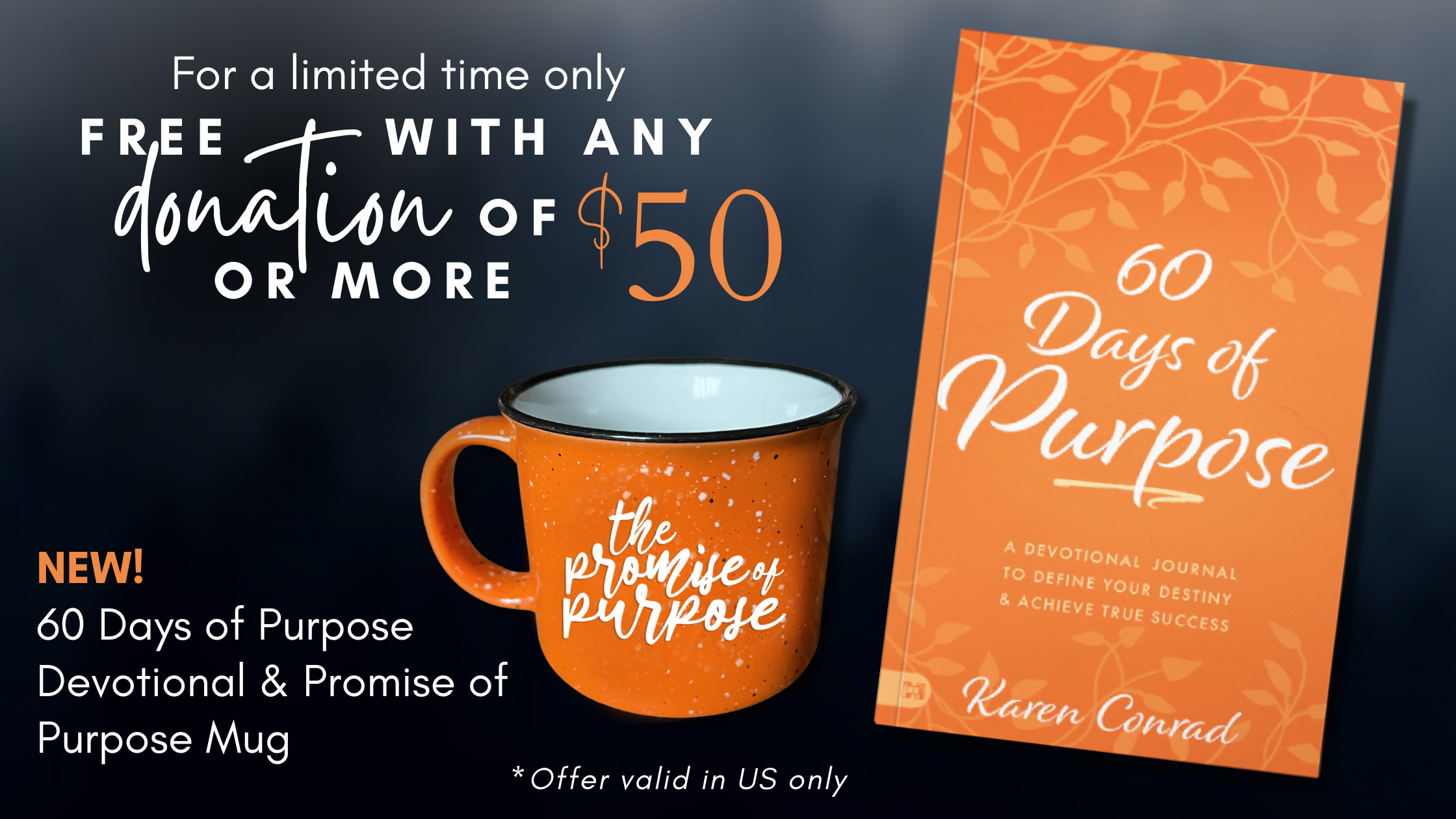 My new book, 60 Days of Purpose: A Devotional Journey to Define Your Destiny & Achieve True Success, launched this week! For a limited time (until November 30) it is a free gift, along with my Promise of Purpose mug, for any donation of $50 or more. Dave and I have been using it in our morning prayer time since it arrived at our home in mid October and we are being blessed all over again. I hope you will get one for your friends and family members who would benefit from a fresh look at life and what God has destined for them.
Karen Conrad Ministries LLC is 501(c)(3) nonprofit whose mission is to further the Kingdom of God. If you would like to make a donation to further the actions of Karen's ministry, use the button below to start your donation. 
Karen Conrad Ministries
PO Box 92206
Southlake, TX 76092
All donations are greatly appreciated and tax deductible!