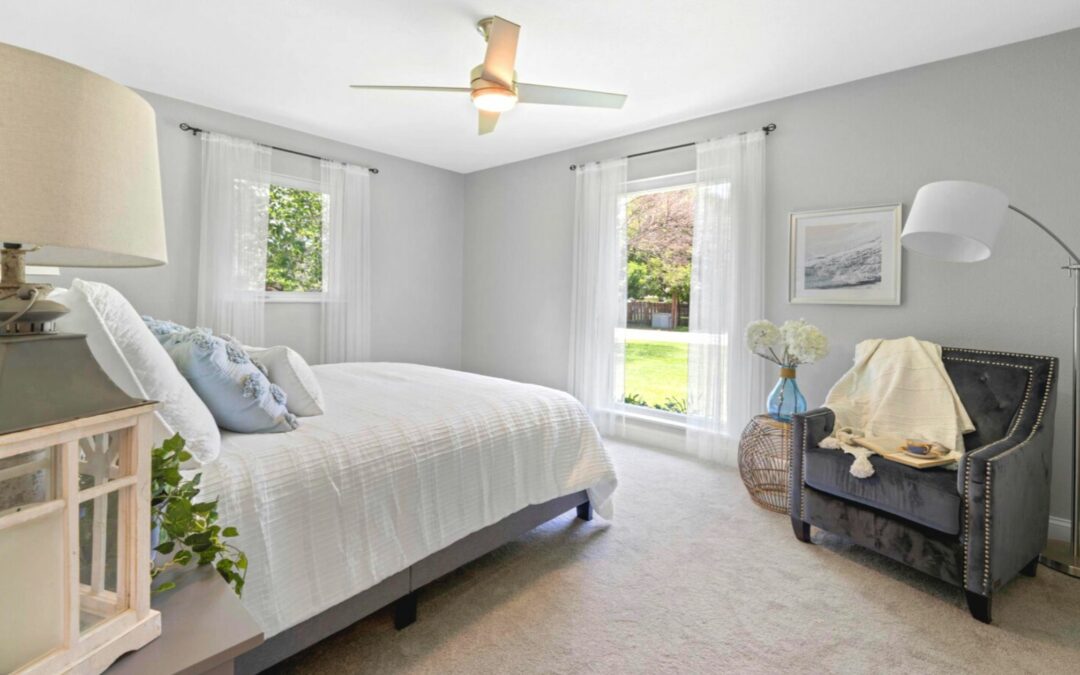 What is the last thing you see before you fall asleep at night and the first thing you see when you wake up in the morning? Your bedroom. The master suite decor often reflects the same care that is given to the marriage relationship of those that reside there. When a master suite is cluttered, dingy, dark or crowded, it can be a picture of a marriage that needs some attention and care. Beauty and airiness in the master suite decor can change how you end the day and begin the day with your spouse.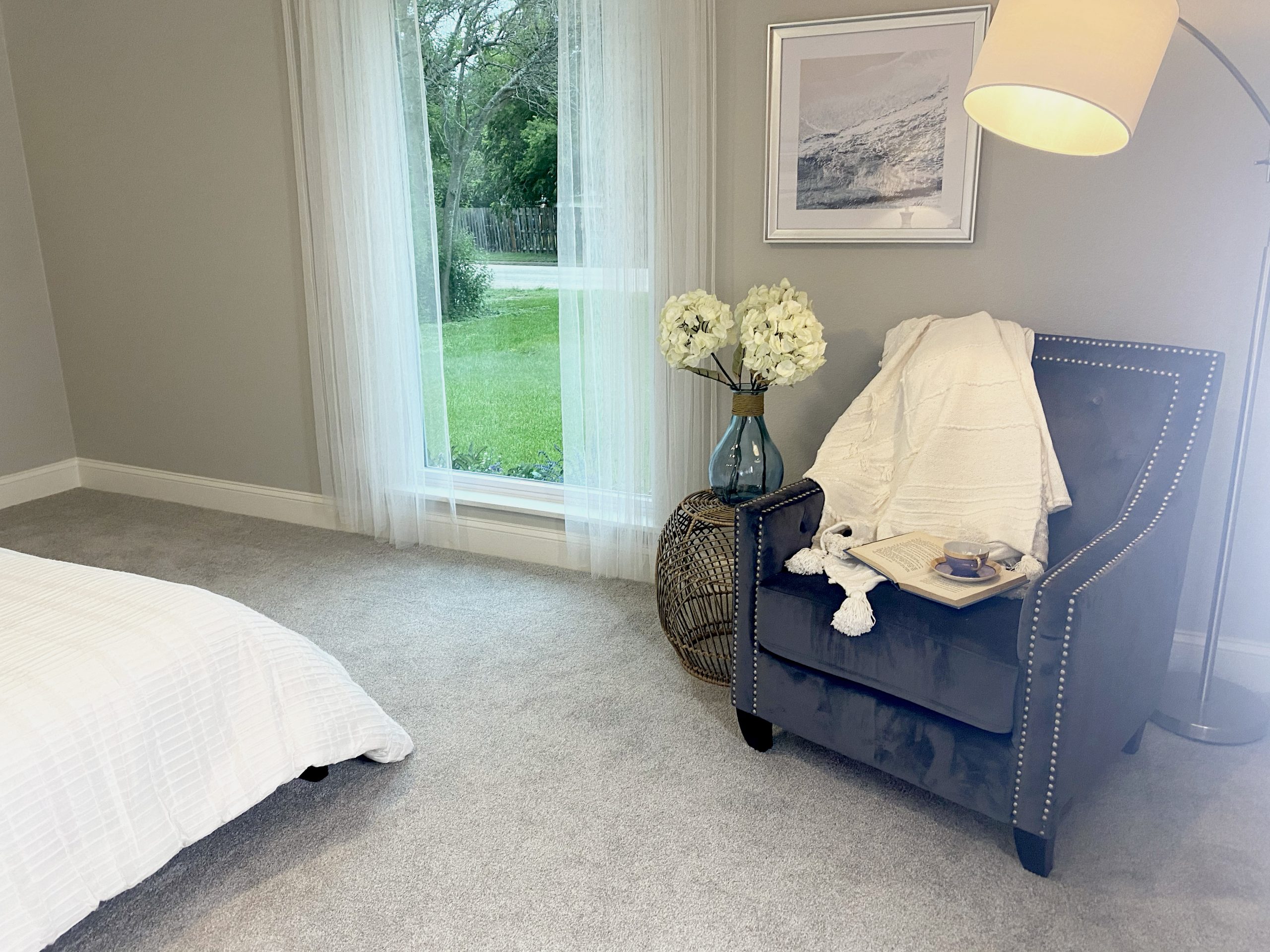 'I am my beloved's, And my beloved is mine.' Song of Solomon 6:3a NKJV
In Song of Solomon there are many references to spending time together in a vineyard and a garden, which communicate beauty and airiness. That should be our focus when creating master suites and bedrooms—to make it a special space for you as a couple. For example, Dave and I have our first cup of coffee together each morning in our master suite. We also eat popcorn together in our room at the end of the day. It is priceless to begin and end your day together in a peaceful place.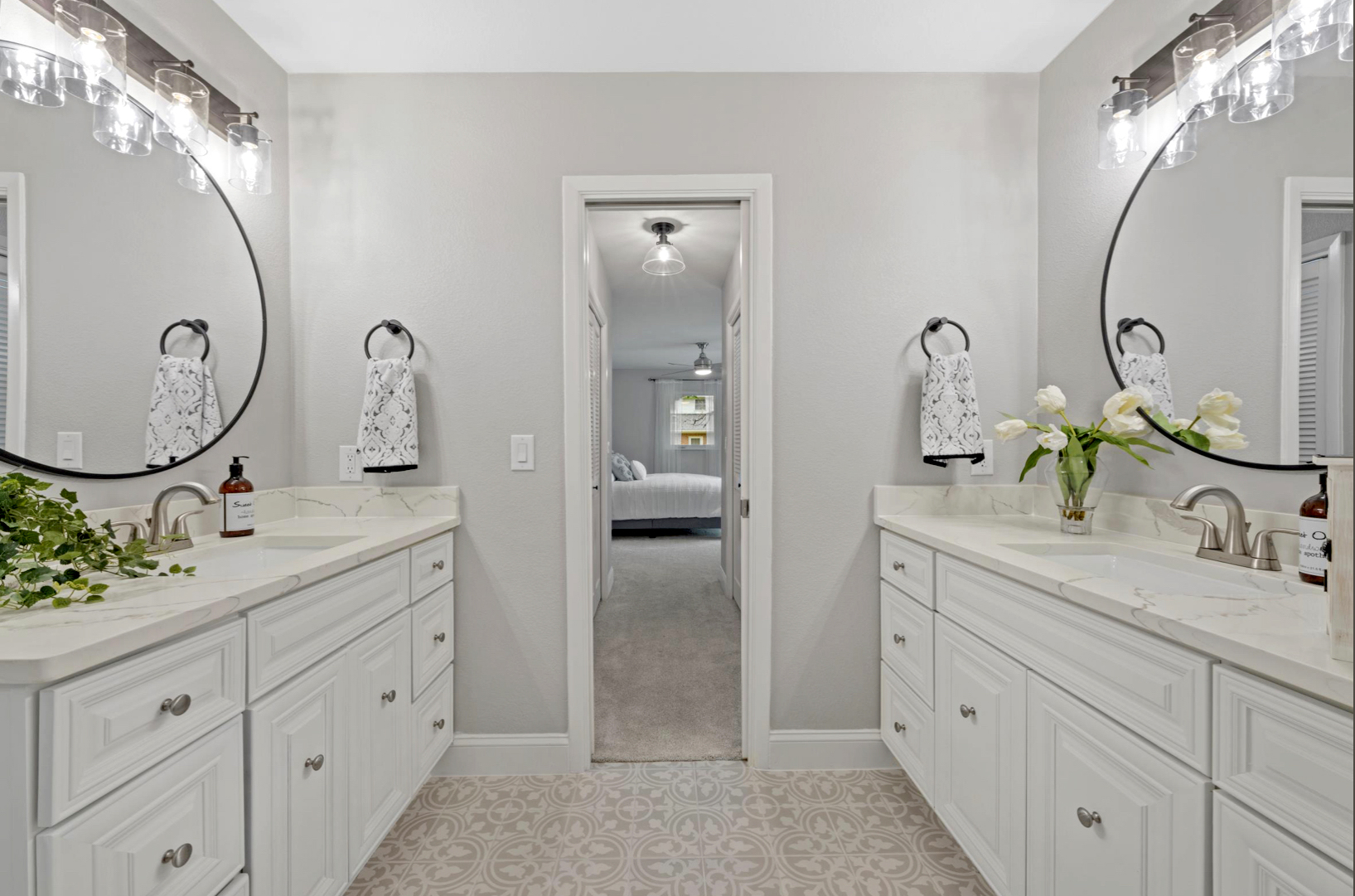 Spend some time clearing out the clutter, open up the windows to create some freshness then see what a difference it makes in your relationship. Beauty, airiness and keeping it neat is a goal. The master suite is where we end the day and start the day together, so make it your private retreat. In addition, God's interactions with us in the night are a promise we can delight in. The Word of God tells us, when my mind is asleep, my heart is awake (Song of Solomon 5:2a). What a blessing!
 Embracing Beauty,
 Karen Conrad
[dnxte_text_tilt _builder_version="4.17.1″ _module_preset="default" global_colors_info="{}"][/dnxte_text_tilt]